Buy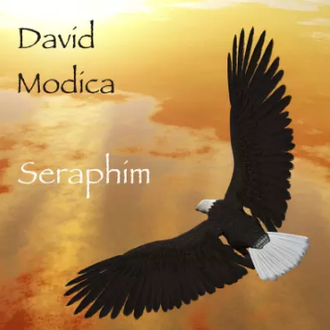 Seraphim
On the album Seraphim, David Modica reveals a style that lifts your spirit and keeps you wanting to hear more. David dives into his influences: from Stevie Ray Vaughn and David Gilmour to Pat Metheny and Lyle Mays, bringing about an album of pure harmony and elegance fused with spirit and soul.  From the first cut and title track "Seraphim" you'll find yourself immersed in a deep and mystical journey that you'll want to take again and again.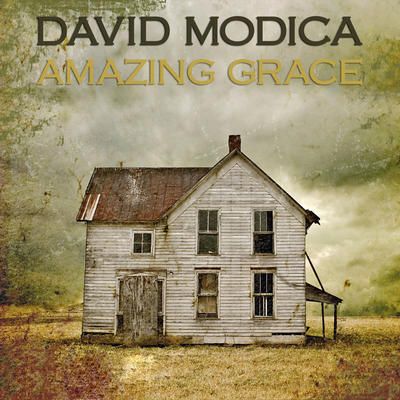 Amazing Grace 
This subtle and sublime recording of acoustic and electric guitars focus on a purity of tone, clarity of harmony, and counterpoint of melody to achieve a tender lyricism. The listener is brought into a Zen-like musical garden of textures and sounds - as if entering into an instrumental prayer of harmony, balance and deep emotion. Starting with "Wings" - one definitely feels lifted into another realm - a journey is about to begin... and on it goes weaving in and out of textures, moods and atmospheres. The last song on this album is the traditional "Amazing Grace" which gives the project a true sense of closure and leaves the listener wanting to stay in this musical meditation of spirit, surrender and peace.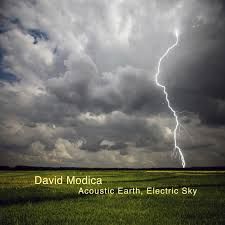 Acoustic Earth, Electric Sky

Layers of acoustic guitar interwoven, keys and percussion. It's both mystical and melodic. Moving and stirring with hints of influences from Led Zeppelin to Pink Floyd, and also the likes of of guitarists such as Pat Metheny and Ottmar Liebert. Acoustic Earth, Electric Sky takes the listener on a journey, this time with full instrumentation of orchestra and band and also pieces written specifically for acoustic guitar.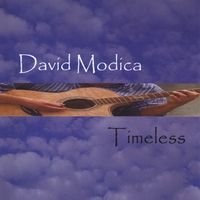 Timeless
Beautiful guitar compositions rich in melody, mood and atmosphere. Both reflective and meditative taking the listener on a journey through a timeless space. "My first two albums - Timeless and Stillness & Movement were purely all acoustic guitar. I feel they were both works of a "journey" of sorts, one that would take the listener to a new world with highs and lows and emotions to fulfill the senses."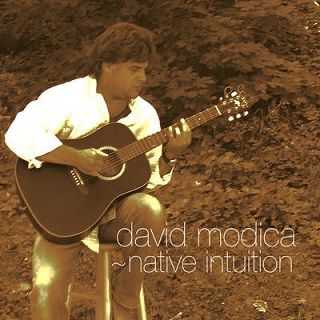 Native Intuition
Heal your mind through the music of Native Intuition. Set aside a full hour of uninterrupted listening pleasure and let David take you on an acoustic journey. From the moving "Falling Leaves" and the ethereal "Meditation" to the mysterious "Middle Path" and very poignant "Reverence." Using acoustic guitar, piano, keyboards, native flute and percussion, Native Intuition is a journey into the inner depths of inspiring, beautiful music.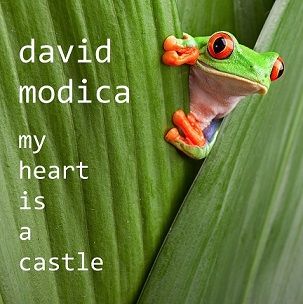 My Heart Is A Castle
My Heart Is A  Castle is both reflective and meditative, taking the listener on a journey through an eternal timeless space. Thirteen beautiful guitar pieces rich in melody, mood and atmosphere. The compositions on David Modica's new album were recorded live and as you listen you can feel the spontaneous improvisational solos intertwined within melodies of verse and chorus. They are innovative, inspiring, unique, tranquil, and relaxing. Layers of acoustic and electric guitar are masterfully woven into powerful soundscapes.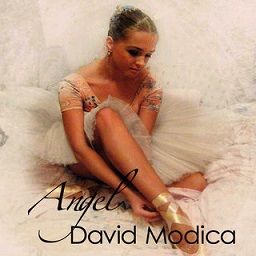 Angel
The music that makes up the album Angel is incredibly delicate, meditative and soaring all at once. But it's also filled with stunning, unexpected moments that induce intense clarity felt somewhere between the mind, heart and soul. Compositions that move spaciously with wondrous melodies weaving you into a fairy tale-like dreamscape. Angel invites the listener into a special place: It pulls back the curtain so you can step into a music that is at once of its own time and, seemingly, timeless.